One of a Kinds Spring 2022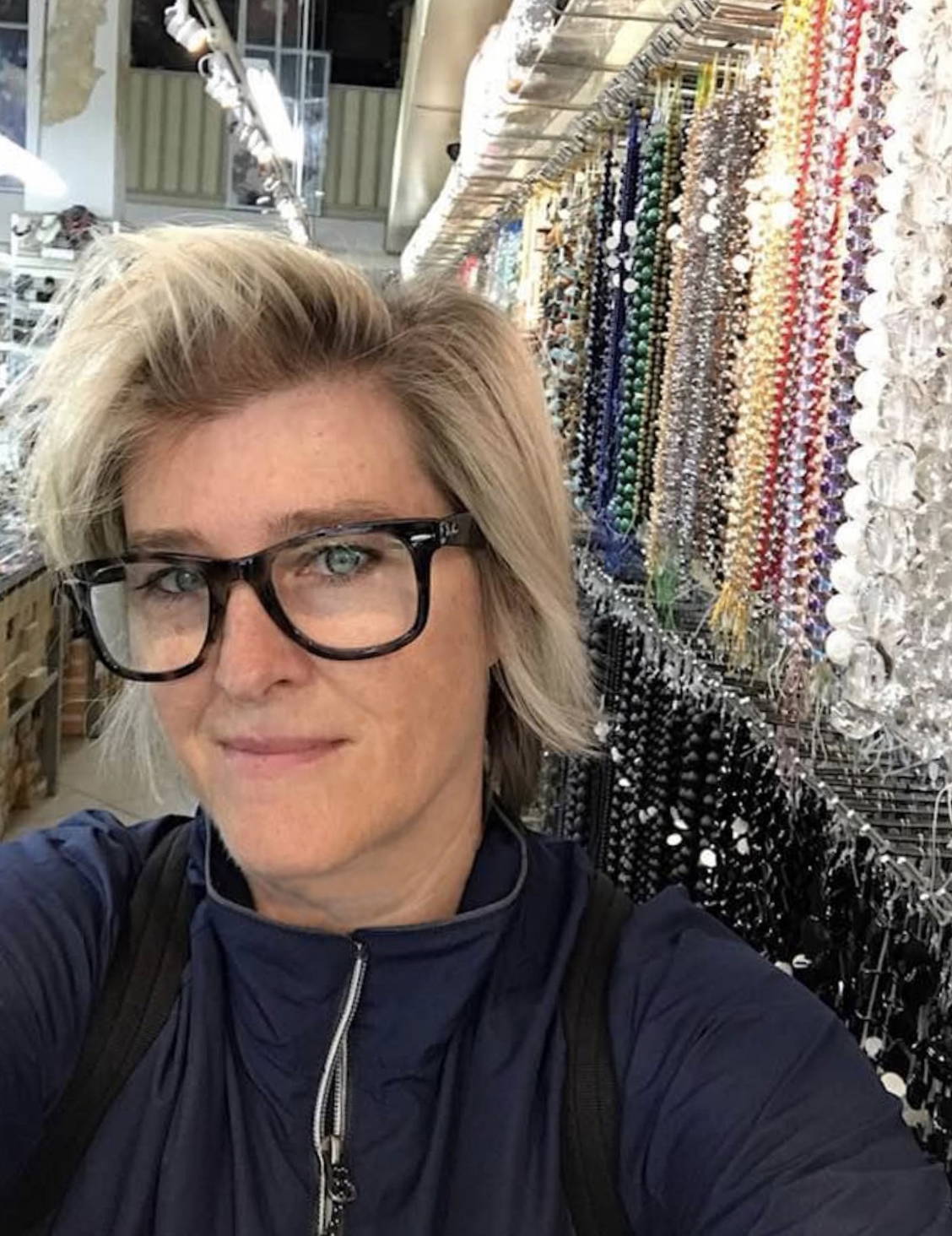 "True luxury is found by creating beautiful sustainable works of jewelry that have both master craftsmanship and luxurious stones."
K a r y n C h o p i k
---
"AN HOMAGE TO WORLD PEACE"
This very bright colourful 20" collar necklace is happy and free with a retro 70's influence.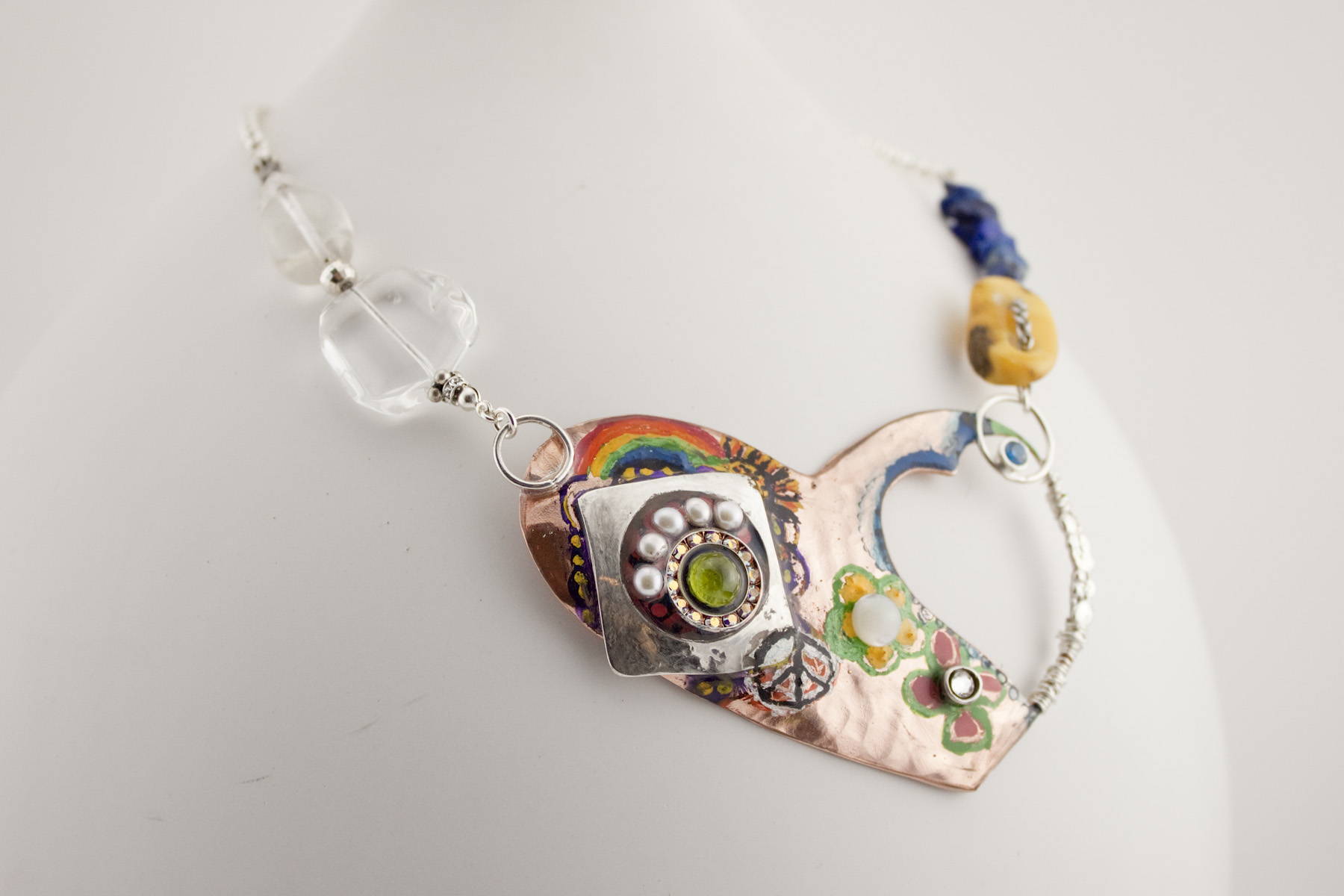 Finished

 

- Acrylic paint, resin over a stylized copper and sterling silver heart

- Stone power radiates with pops of green peridot, mother of pearl, blue topaz, amber, lapis and clear quartz crystal


$770
---
This piece has a subtle neutral yet painterly style. True to Karyn Chopik style it is off-balance yet it somehow seems to work creating interest to the eye.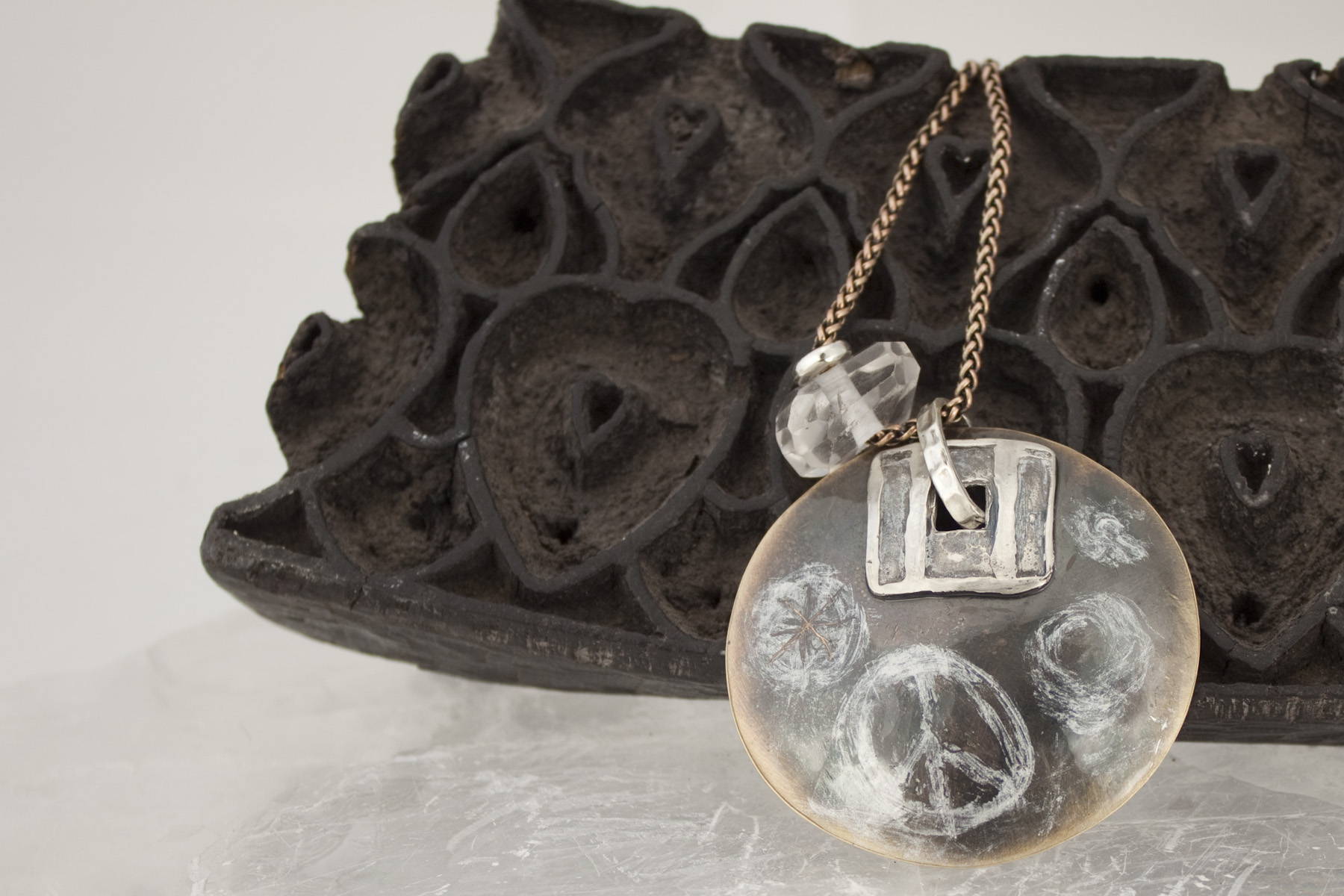 Finished

 

- 32" long bronze woven chain with a sterling silver and bronze pendant

- Painted on with a pearlescent acrylic paint and then covered with a fine layer of resin

- chunky quartz crystal nugget and paired it with our iconic sterling silver cheerio
$520
---
"MOMMA NATURE DOES IT BEST"
This mystery stone is from Maui. We will never truly know about this tumbled stone from the bottom of the sea, but it sure makes for a stunning piece.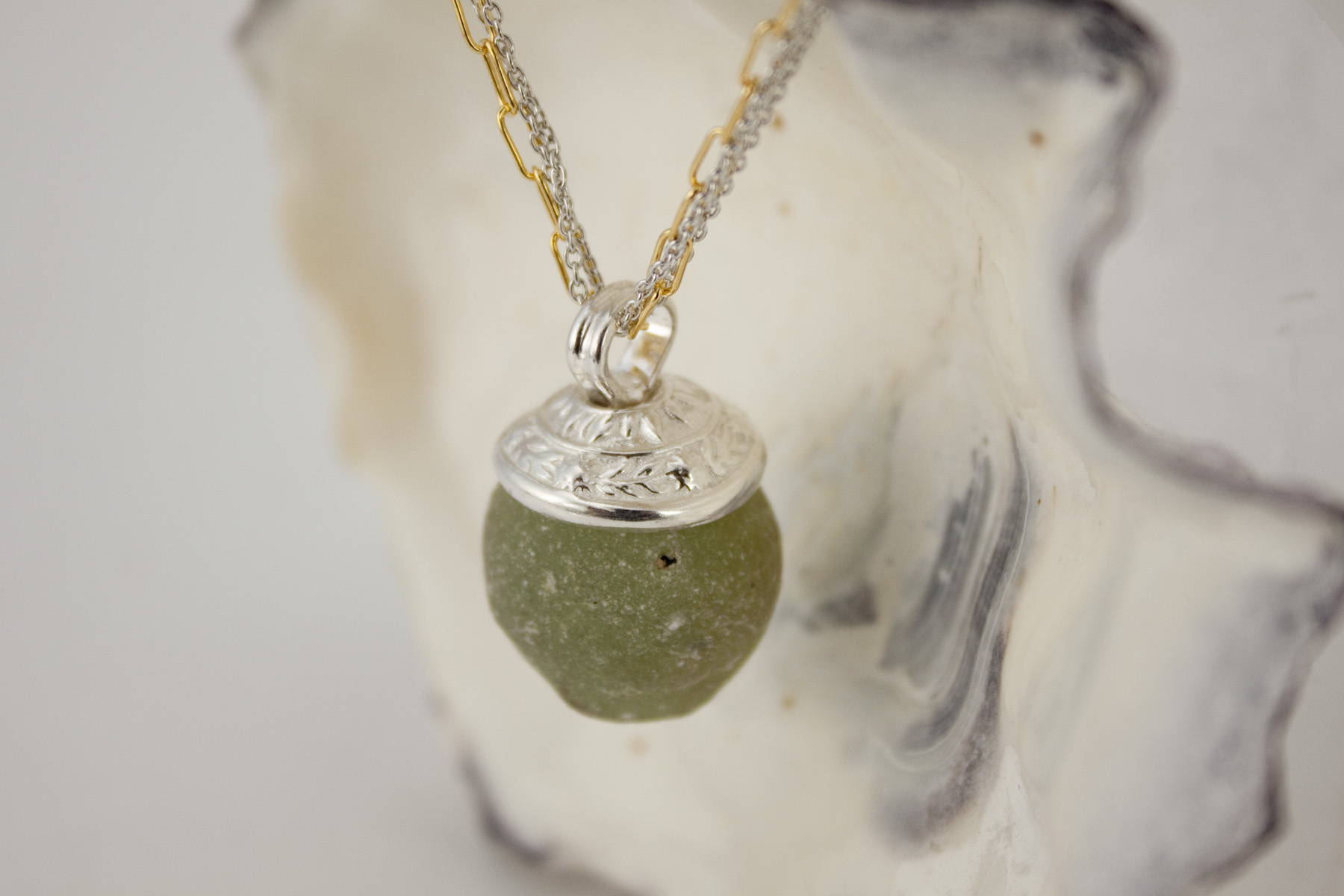 Finished

 

- 18", 14K gold filled and sterling silver chain

- Mystery stone

- Sterling silver vintage button cap

$575
---
Nature Inspired - This piece is an interesting balance of organic natural material from Maui.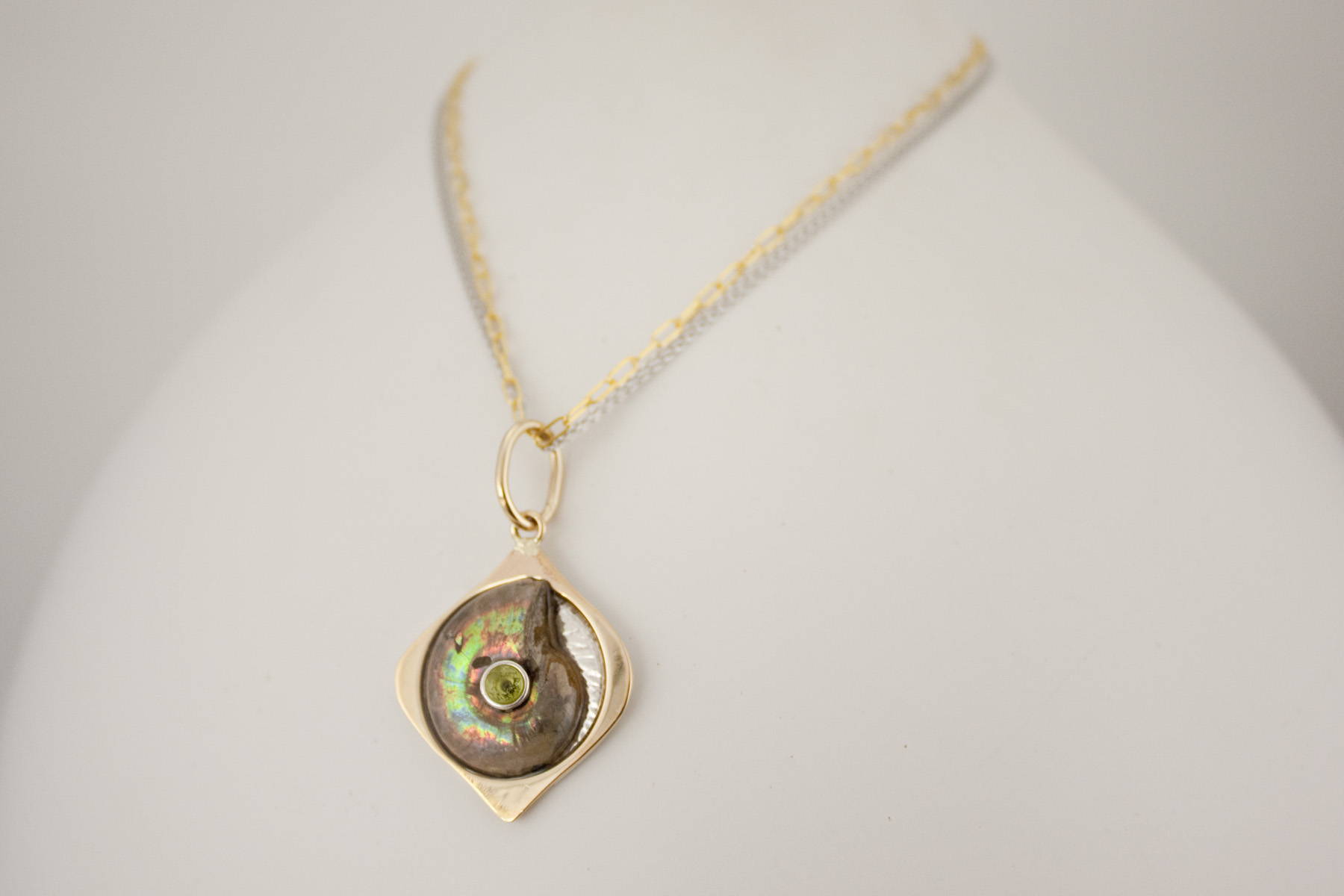 Finished

 

- 20" 14K gold filled and two fine layers of sterling silver chain

- Ammolite and set it with a peridot gemstone
$595
---
This reversible necklace has black and frosted ivory resin on one side, flip it around and it is the ivory resin with black details on the reverse. There is a chunk of beach glass hanging off of - it speaks to life on the beach no matter where you are!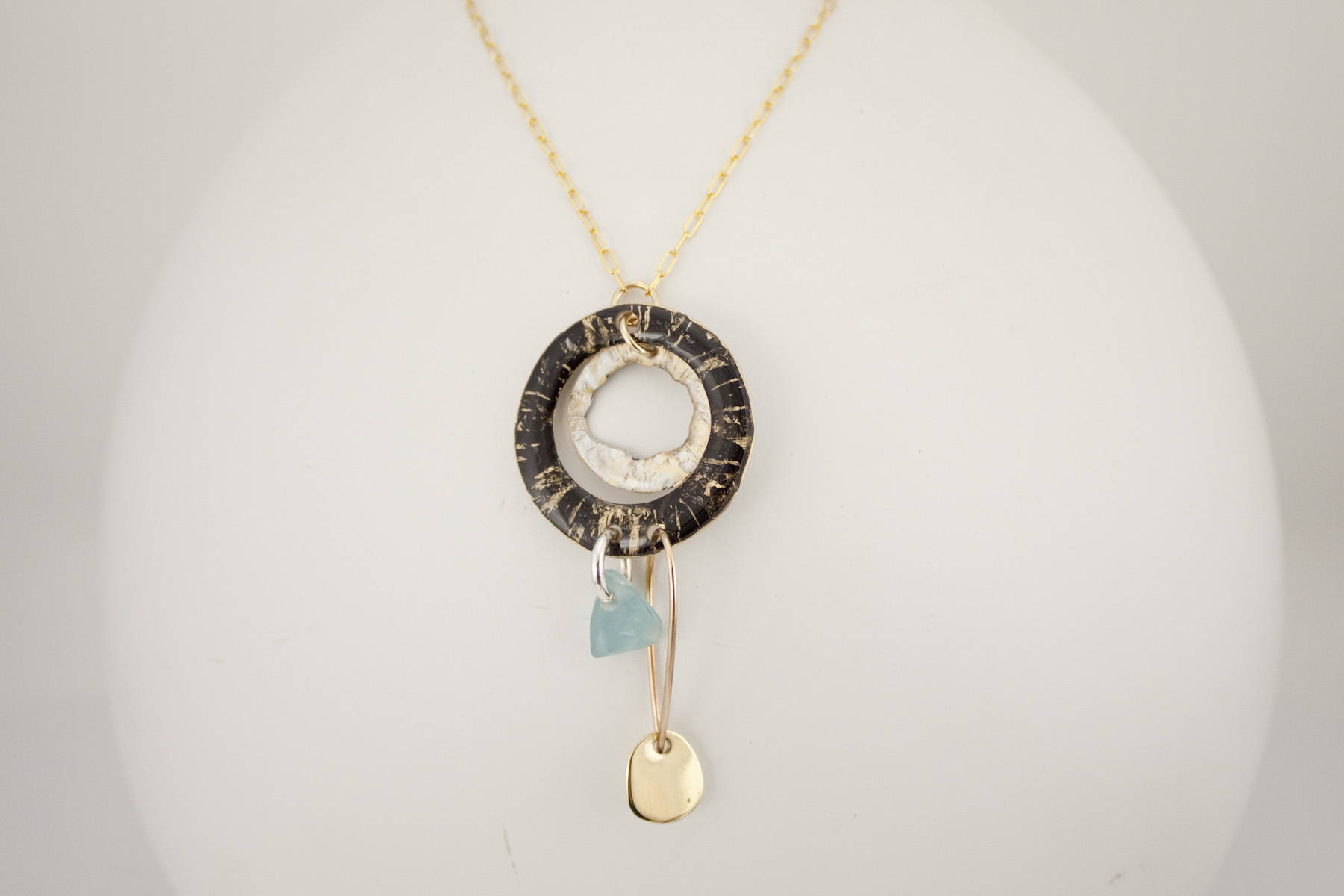 Finished

 

- 24" 14K gold filled chain

- Bronze and sterling silver pendant with beach glass
$500
---
This gorgeous piece is 40 inches long and has a magnetic clasp at the back so that when you double it up to 20 inches the pretty rose gold magnetic ball clasp is an artistic part of the strand.
The three sterling silver and bronze rings at the bottom give it just enough weight to hang perfectly!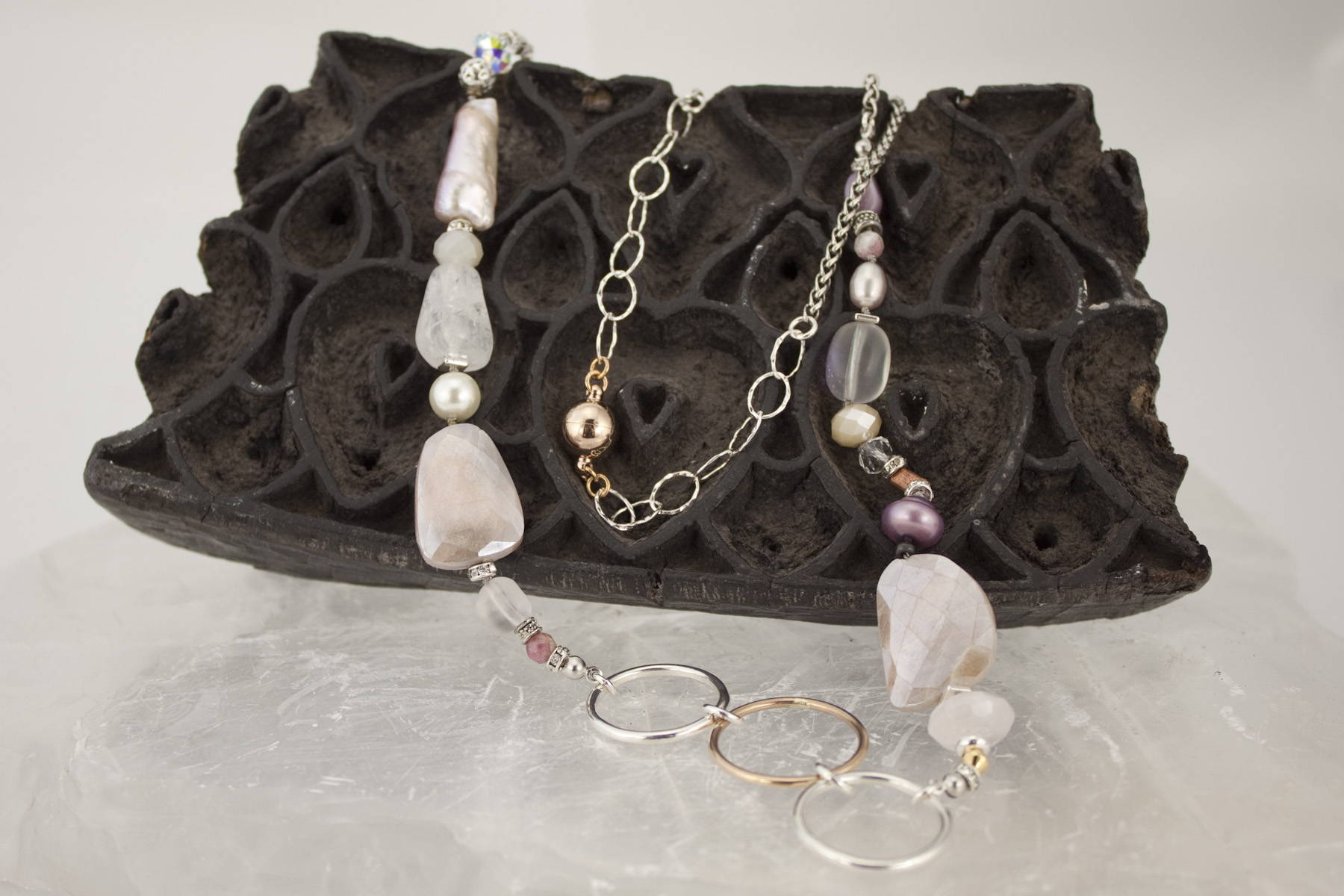 Finished

 

- 40" long

- Hand-knotted with silk thread featuring luxurious facetted moonstone, mauve coloured freshwater pearl, rhodochrosite, quartz crystal, and freshwater pearl
$630
---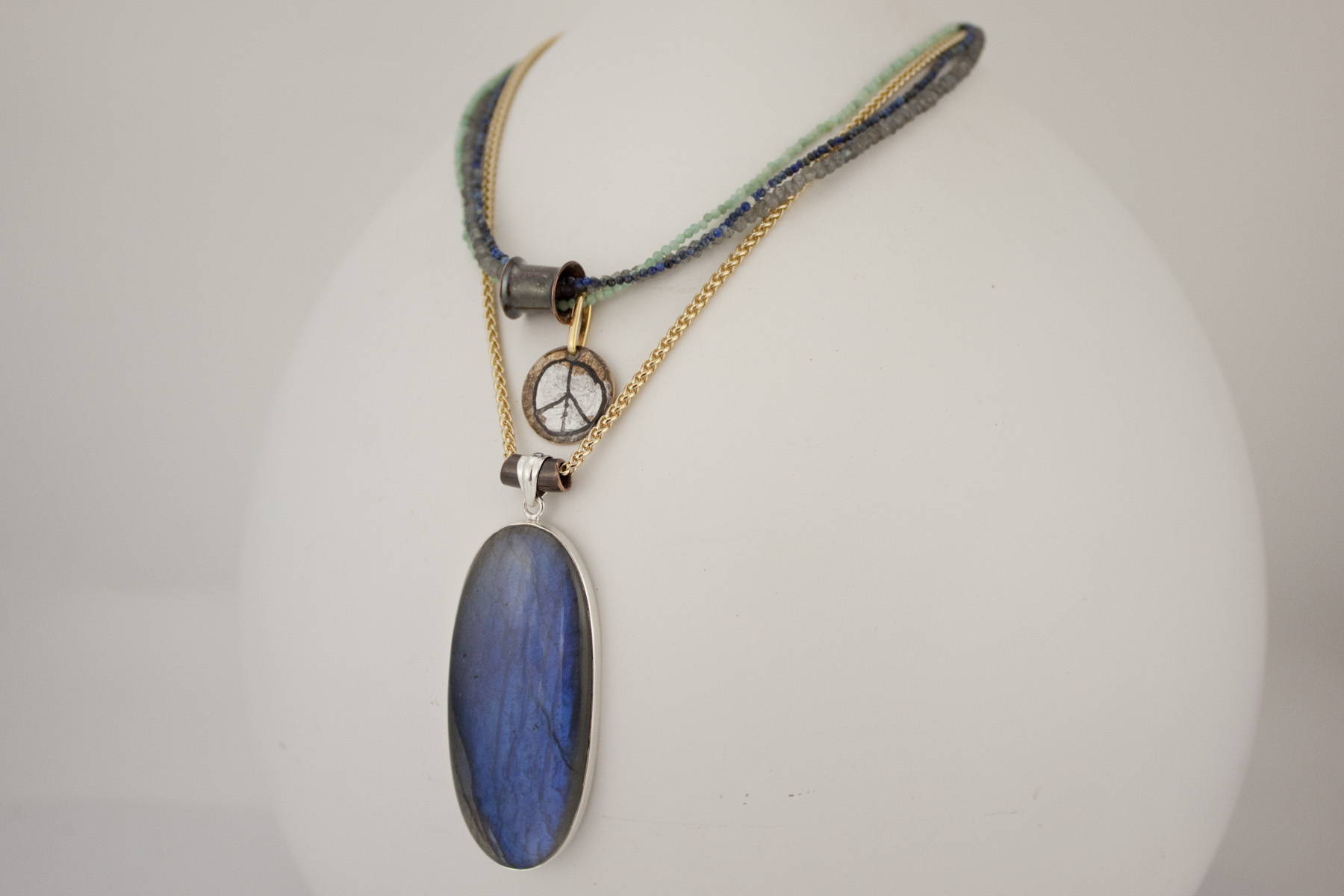 Finished

 

- 14k gold plated woven chain

- Bronze art peace sign pendant
- Sapphire, labradorite, and Aquamarine beaded strands
---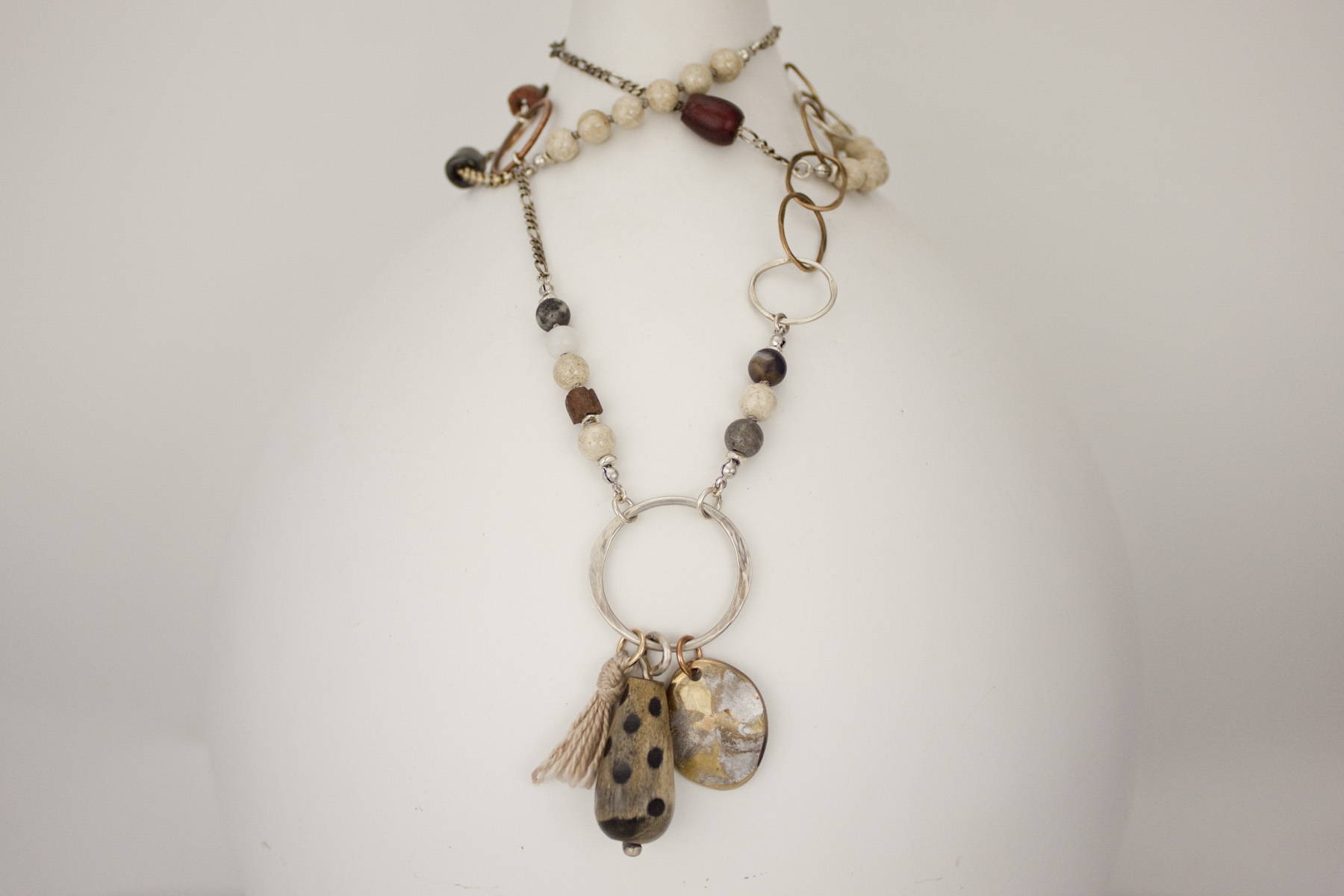 Finished

 

- 32" necklace, hand painted bronze

- Wooden bead, sterling silver, bronze, copper and fossil coral beads

---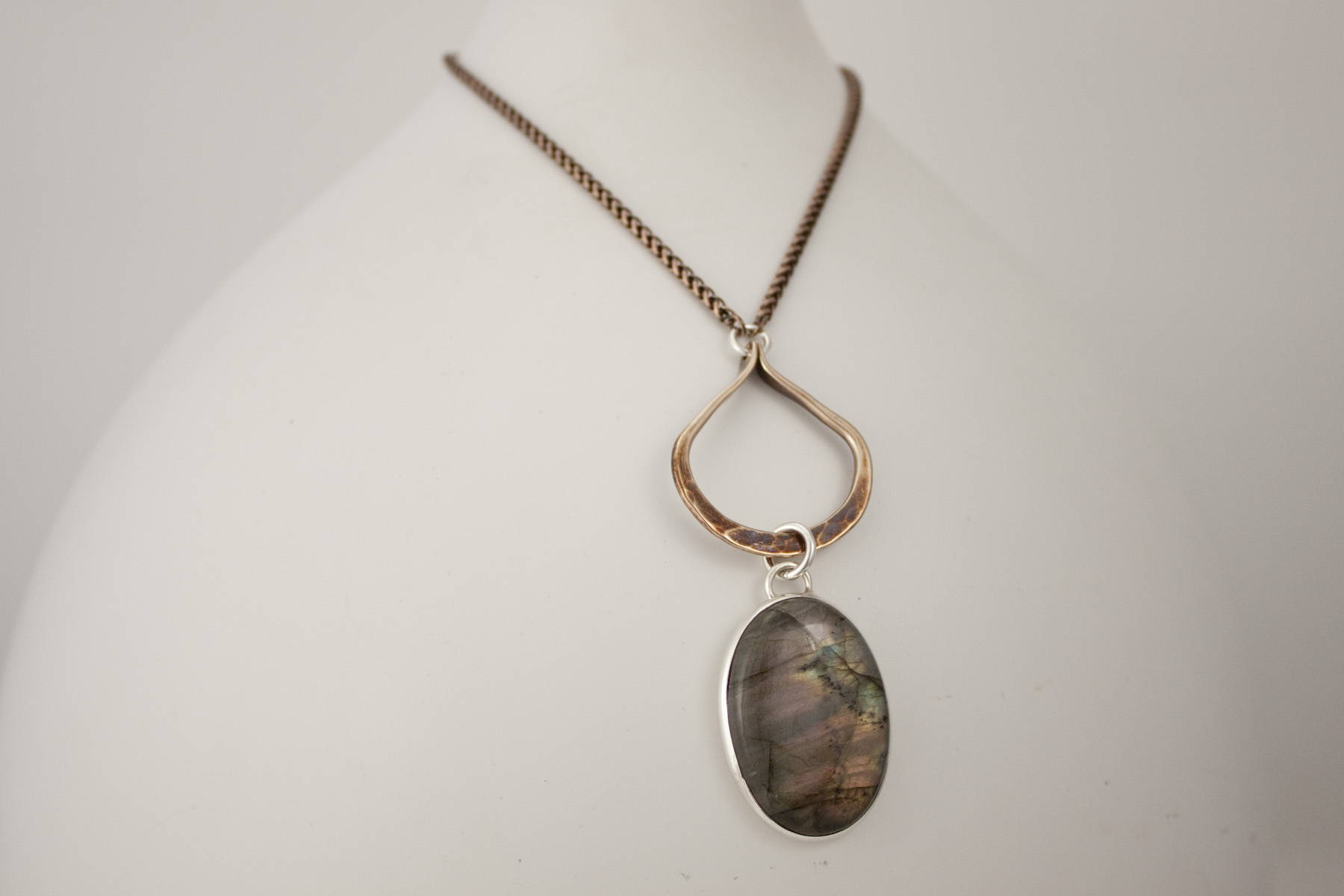 Finished

 

- 30" woven antiques bronze rope chain

- Forged bronze


- Highly unusual labradorite specimen
---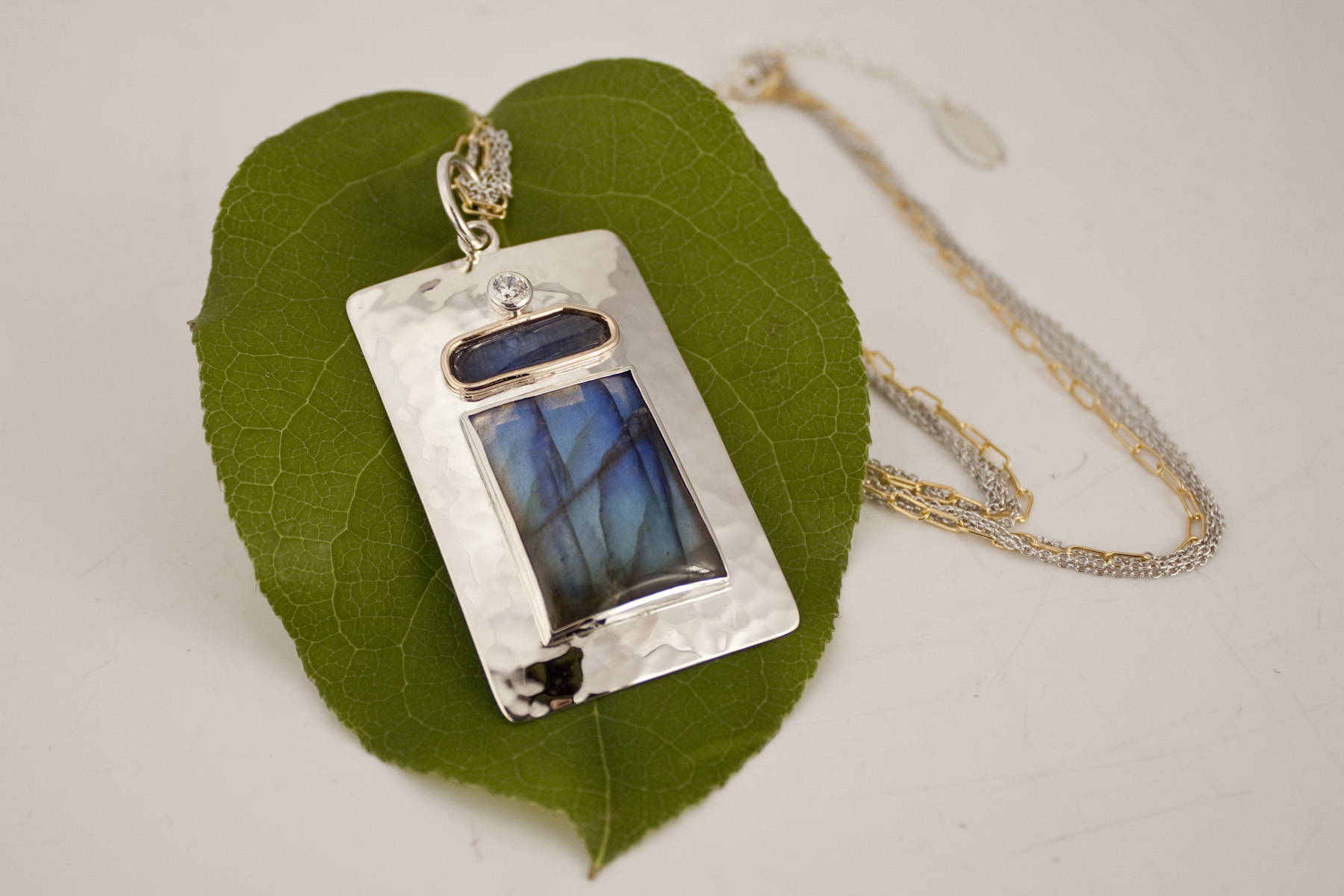 Finished

 

- 20" fine sterling silver chains and 14k gold filled chain

- Stunning high polish labradorite and rustic kyanite shard set with 14k gold filled wire bezel

---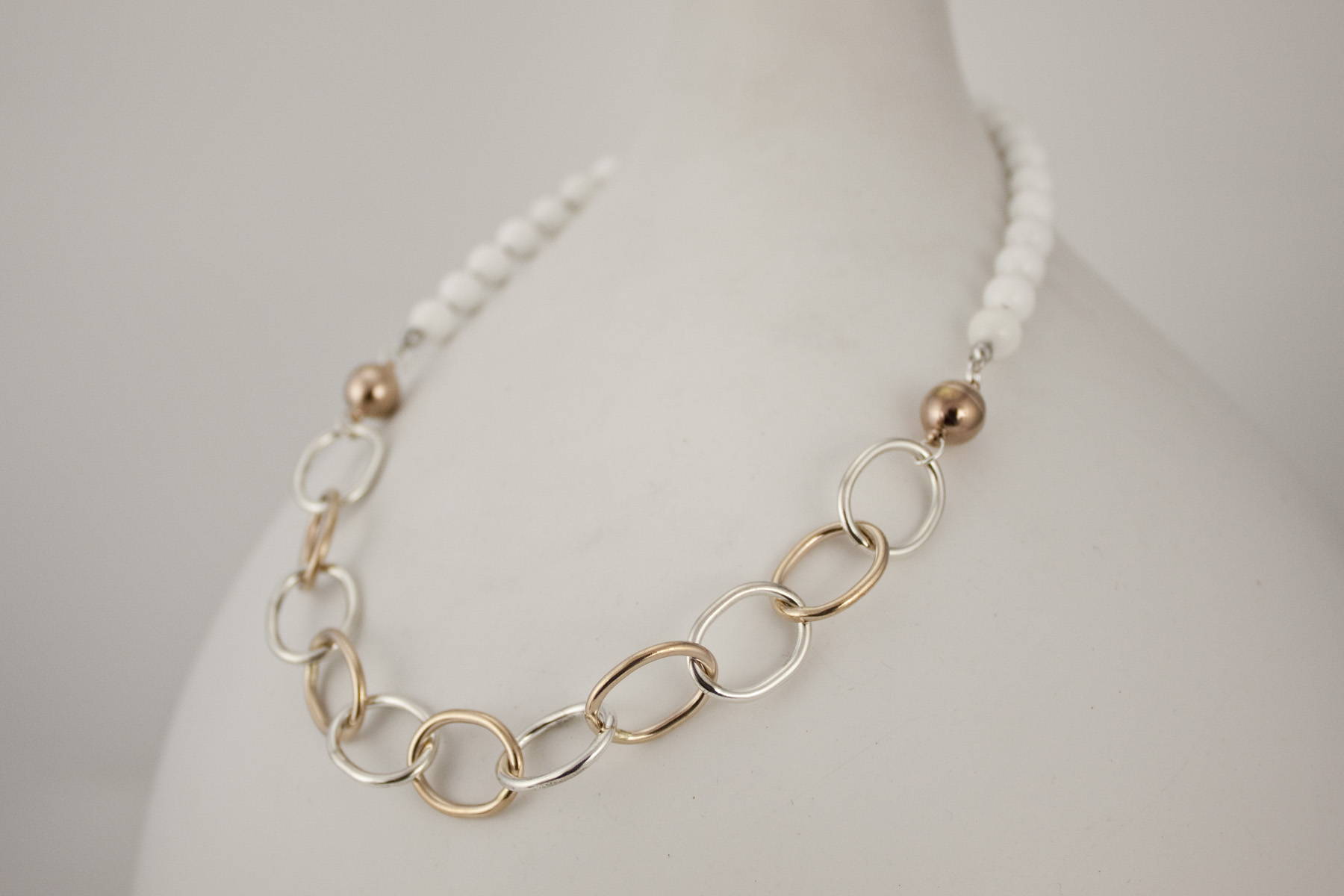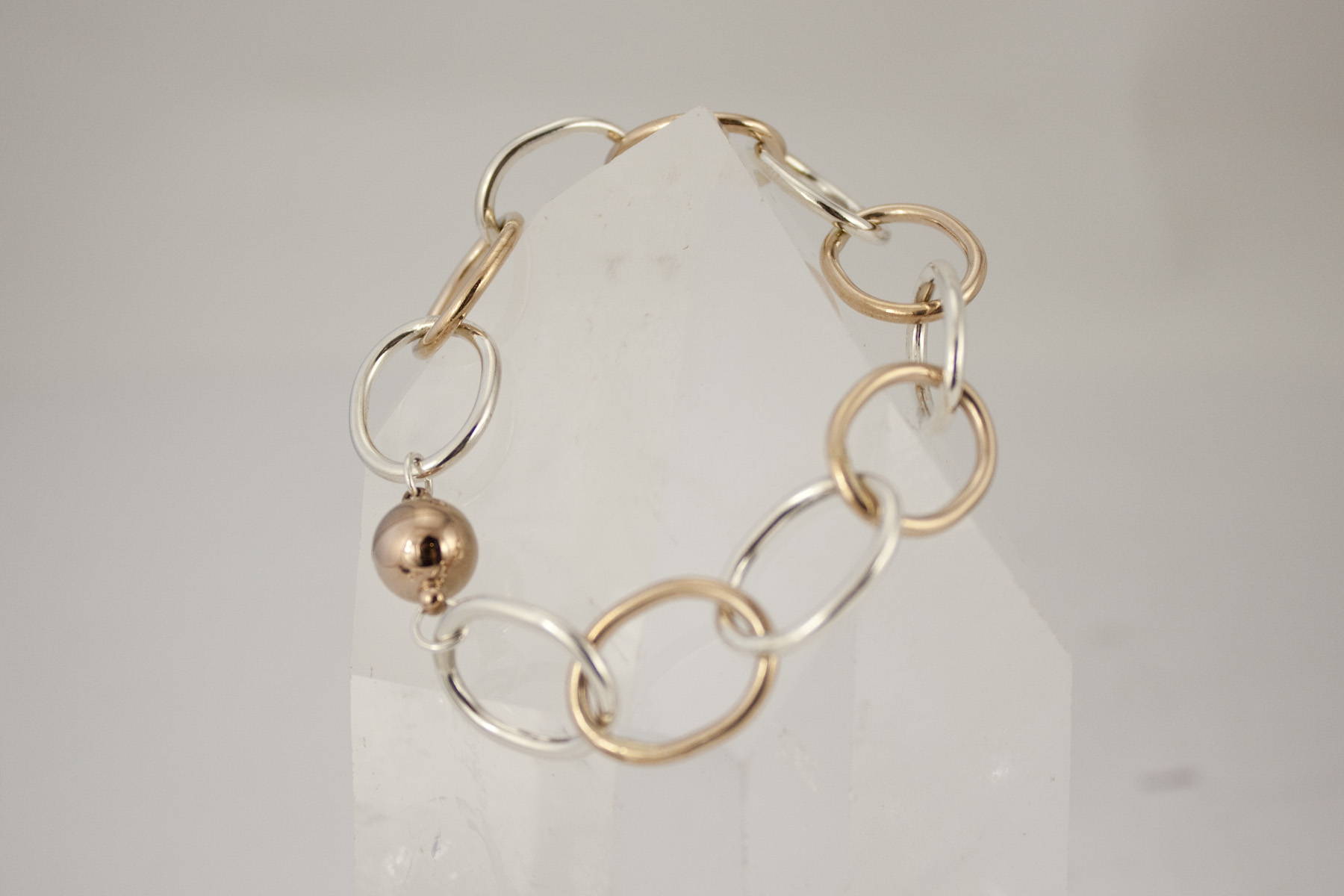 Finished

 

- 22" bronze and sterling silver chain link with rose gold plated magnetic clasps

- Hand-knotted white onyx beaded strand. Can be worn as a bracelet or necklace

---
The Sun The Moon and The Stars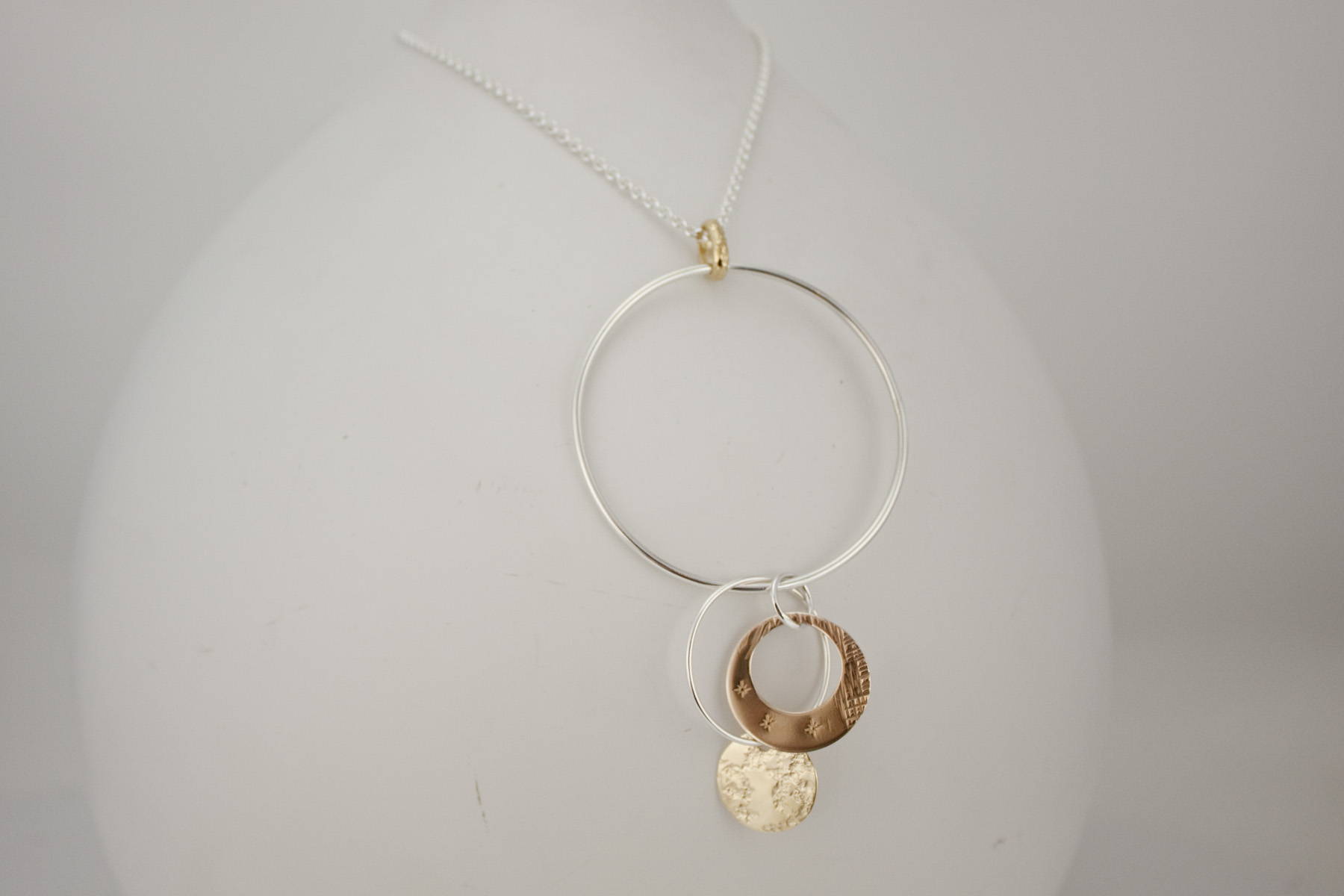 Finished

 
- 30" sterling silver curb chain
- 14k gold fill bale
- Sterling silver and bronze drops
---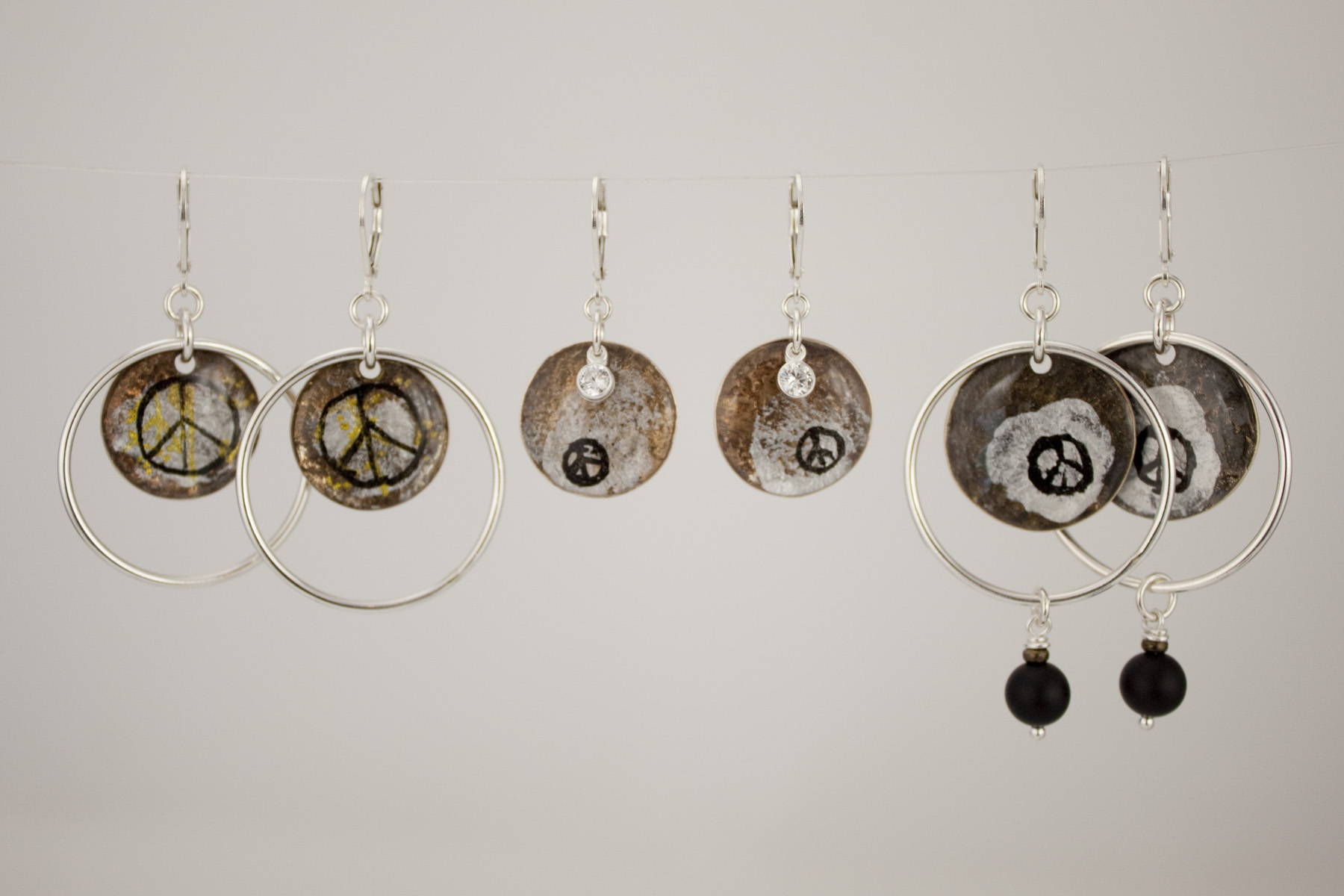 Finished

 

- Hand-painted bronze disks and sterling silver
---
---
SHOP KARYN CHOPIK COLLECTION
---
Thank You for Shopping with Us!
Shop Local. Be Independent.